The town of Guilin in China is famous around the world for two reasons: its limestone peaks and for being near the famous county and town of Yangshuo. Actually, Guilin is the starting point for a cruise down the Li River to the town, which is surrounded by stunning karst peaks, winding rivers, and a wide range of bars and restaurants.
Besides, Yangshuo is an off-the-beaten-track place that you won't find in guidebooks too often, but it's a must-visit place for lovers of Chinese destinations.
What is a Karst?

Karst is an area with limestone peaks with caves and eroded cavities. Yangshuo has the best karst scenery due to its complexity and magnitude. At this town, the enormous limestone peaks get as far as the eye can see.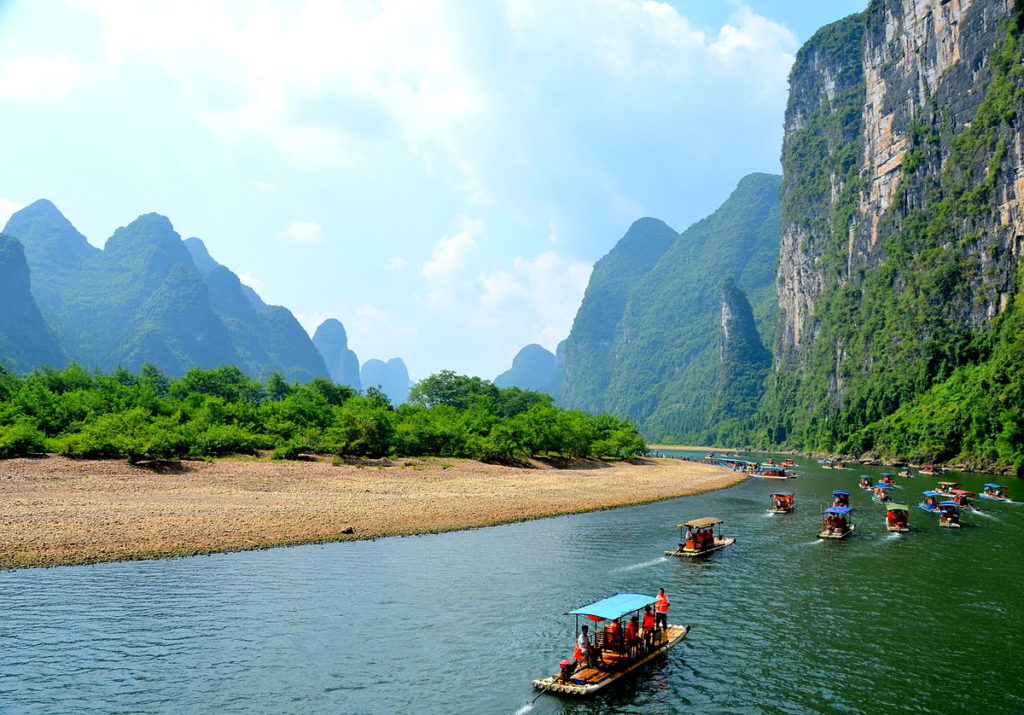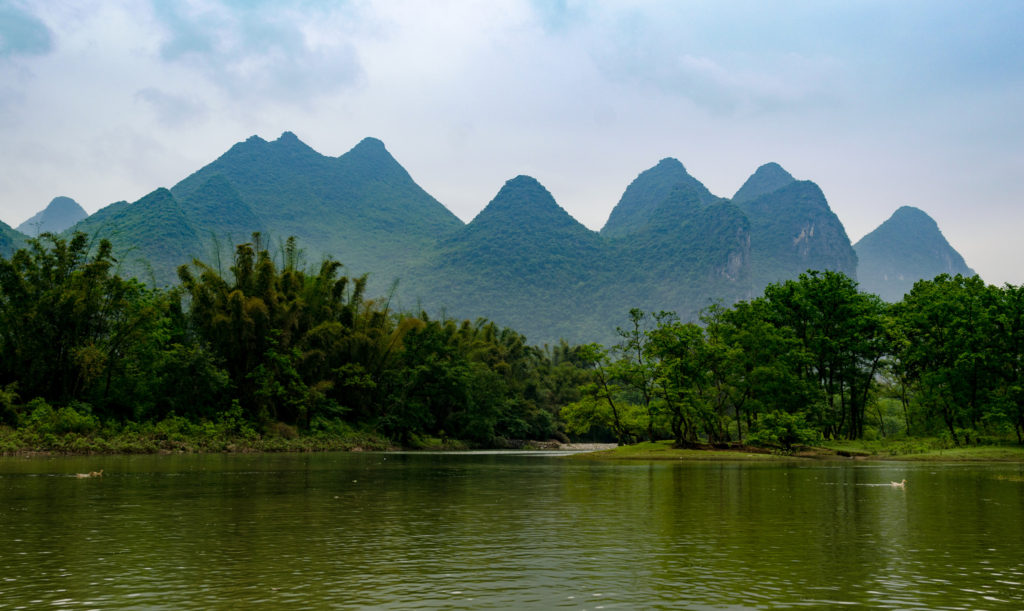 The best moment to visit the karst is very early in the morning or late in the afternoon. In this way, you avoid humid and hot conditions, and you can get the best lighting. However, if you go any other time of the day, you'll notice that this type of scenery won't look very appealing. Instead, it will look too horizontal and foggy.
No matter the weather or the smog, sunsets, and sunrise in the karst are always staggering.
Try to find a place at the top of one of the limestone peaks, and you'll get the chance to cross it out of your to-do list during your stay here. 

Things to Do at Yangshuo

The karst topography is amazing whenever you look at it, but there are some views that are more impressive than others and have a higher demand. In fact, one of the best and most outstanding views is from Yueliang Shan (Moon Hill) outside a sea of peaks and covered with dawn clouds. Once you're there, you'll realize that the cycle ride and the tough 30-minute climb to get there were worth it.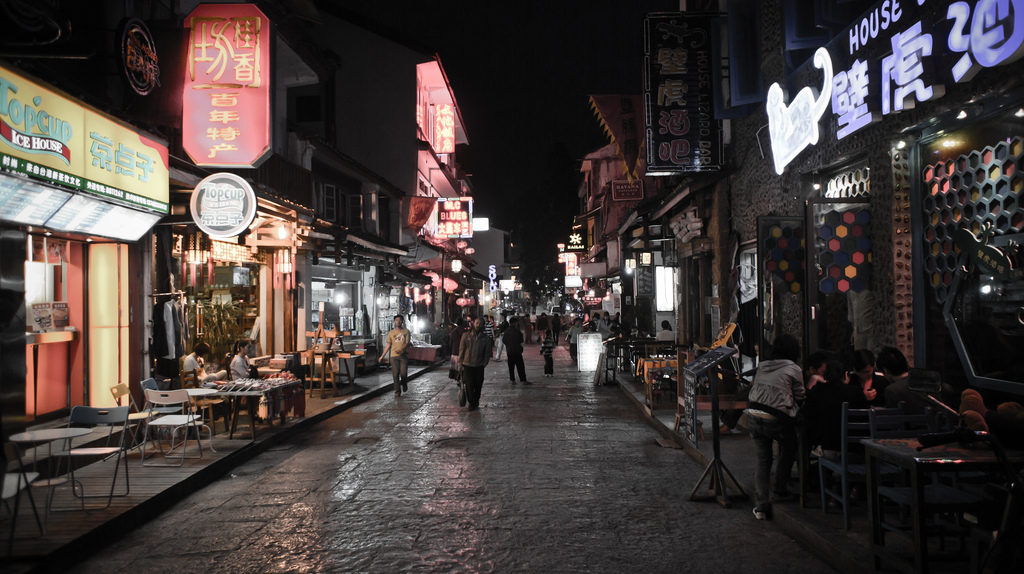 Another amazing view of the sun sliding behind the peaks is found from Pantao Shan. You can get there through a steep and dirty path. The top offers a 360-degree panoramic view that will leave you breathless. However, if you decide to climb this peak, we warn you not to stay too late. Otherwise, you'll have to come back in complete darkness.  
At Xingpring, an hour away by bus from Yangshuo, you can board on an unofficial boat trip to observe one of the most striking scenery on the river. Many restaurants and guest houses offer this trip so don't forget to ask for the famous trip that takes you to a village with 500 years of fishing tradition that was once visited by the president Bill Clinton.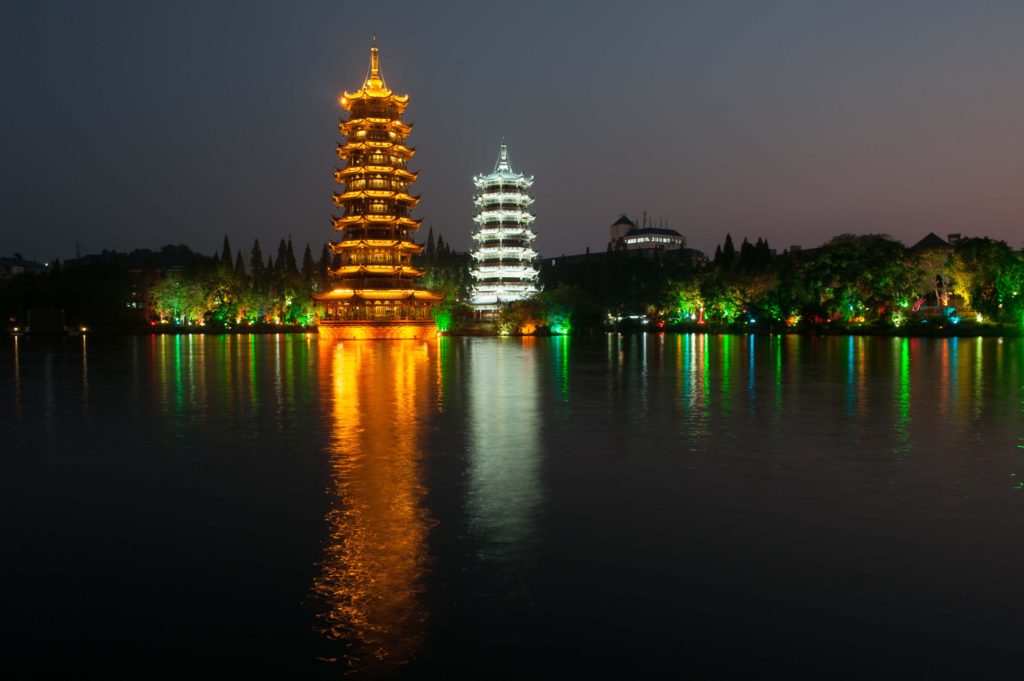 What else can you do?
The beauty of Yangshuo is not only limited to the karst topography. That is why we also recommend checking out the cormorant fishing. Talking about the Guilin region is also talking about cormorant fishing, which occurs at night on the river and is a common image on postcards. Besides, you can take a picture with a cormorant fisherman walking around during the day just for a few yuan.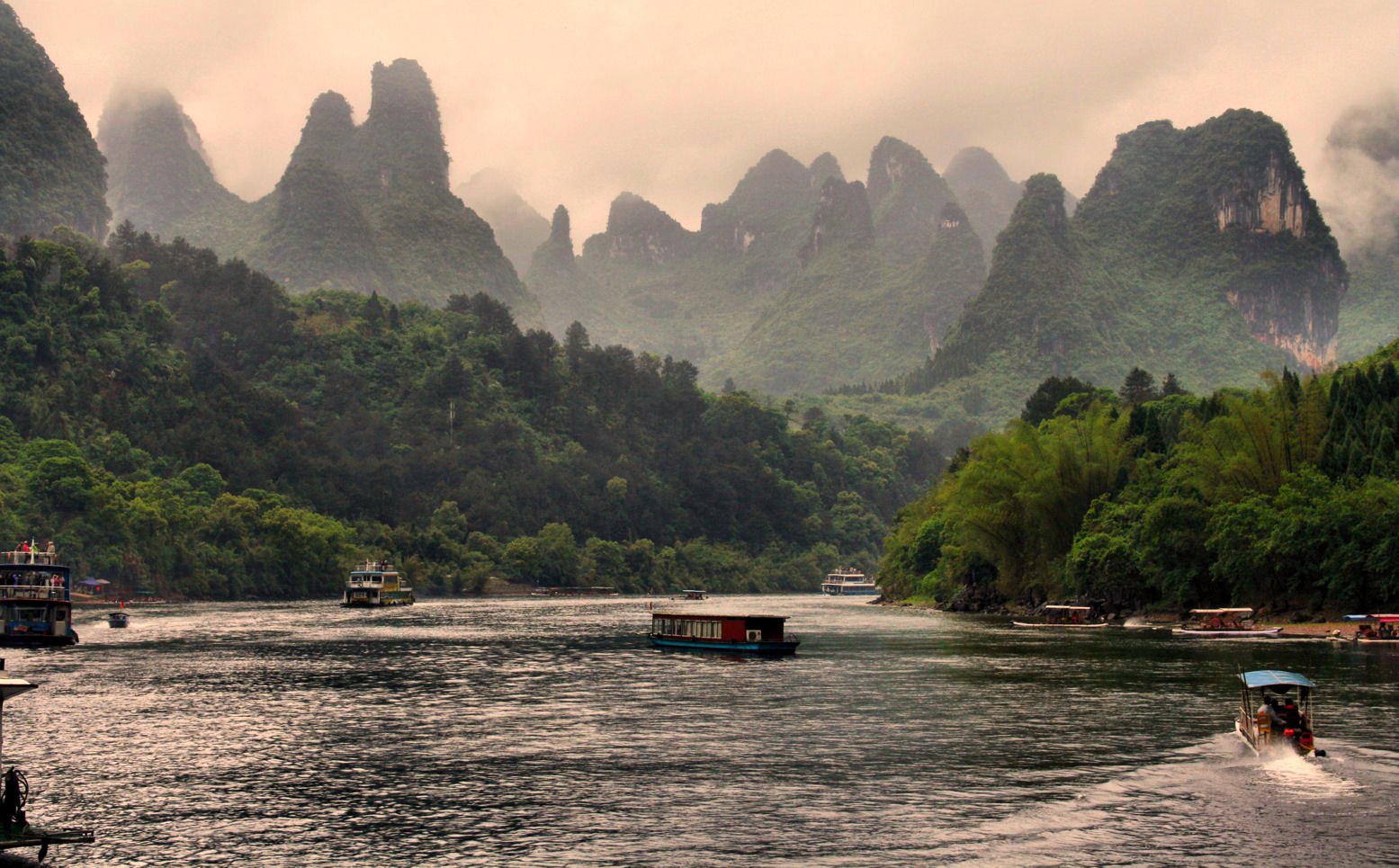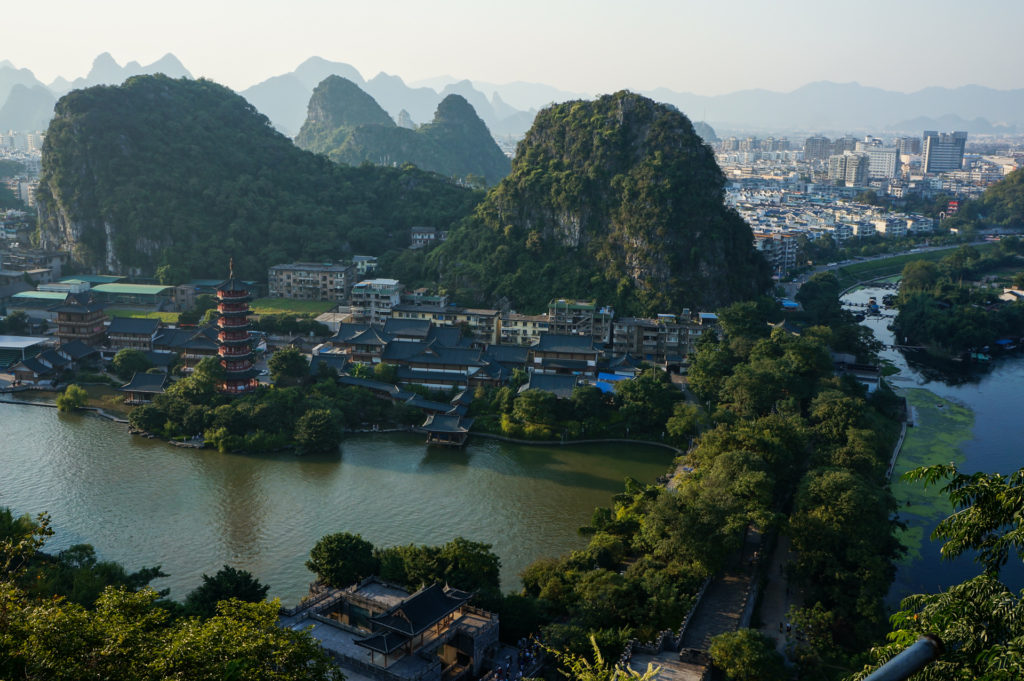 How can I get there?
You can reach Guilin airport from a direct flight from Beijing, Chengdu, Shanghai, and other cities. At Yangshuo, down the Li River, you'll find official boats for tourists. However, as they are destined for the growing touristic public, they tend to be quite expensive for foreigners. But don't worry, there is a better alternative, which is taking a bus from Guilin to Yangshuo. These buses run to Yangshuo every hour. Then you stay for a couple of days in this peaceful town. Later, if you want to, you can discover the close countryside on a hired bike at your own rhythm.
Where can I stay?

With regards to accommodation, there is a good range from affordable guest houses to a three-star hotel resort. And as we mentioned before, you can sing up for excursions to Xingping or hire bicycles to explore the town at your will. You just have to ask for it at any restaurant, guest house or hotel.
Finally, if you loved this article or found it useful, don't forget to share it with your adventurous and travel-loving friends! If you want more posts like this, like us on Facebook, follow us on Twitter and Instagram, and subscribe to our newsletter!