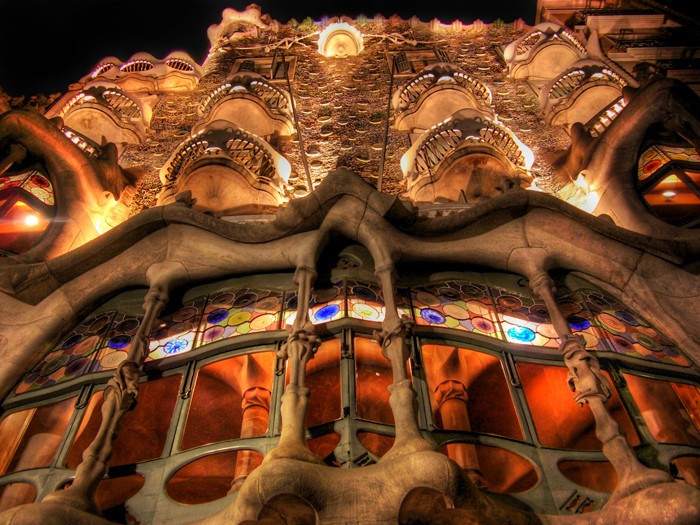 Buildings that seem to manipulate nature-based forms to create flowing, extravagant structures with voluptuous colors and textures, that were made by one of the most famous and important Spanish architects, Antonio Gaudí. You can find those majestic pieces of art in the great Catalan capital, Barcelona. However, if you would like to go in deep then you should try to follow the trail of Gaudí's life from Reus and throughout the astonishing landscapes of Catalonia, which had a huge impact on him and were a source of inspiration.
Gaudí was born in 1852 in a rural area named Reus, he was the younger son of an ironmonger and boilermaker, as he had several difficulties to walk that were brought on by rheumatism, he was forced to stay at home. For that reason, he absorbed the elements of nature that surrounded his house and later on he used them to create the amazing buildings he made.
As you're walking around Reus' streets you can find the touching, bronze sculpture of the young Gaudí sitting and playing marbles. If you start your journey here, you will be able to go step by step into his life and also to understand how he comes to create such structures by just looking at the natural shapes that surrounded him. If you want to know more about Antonio, then you can visit the Gaudí museum.
Once you're heading back to Barcelona, you should try to detour from the main coast road so that you can appreciate Gaudí's unusual work in the small village of Garraf, which is located between Sitges and Castelldefels. The Güell Bodegas were built between 1895 and 1901 and they were used to store wine, also another masterpiece is easy to reach from this site, the extraordinary crypt of the church of Colonia Güell at Santa Coloma de Cervelló, this structure is often referred to be the architect's most pure work. 
Then, deep in the heart of Barcelona you can find the stunning Casa Batlló, which curvaceous exterior makes it look as if it was melted in the fierce Spanish sun, but this house comes to life because of the colored ceramic tiles and the stained-glass windows, balconies shaped like theatrical masks, and a roof that looks like an iguana's scaly skin. Nearby, you will find Casa Milá, which was also made for the Güell family; its attraction relies upon the wave-like forms of its exterior walls and the fantastic structure it possesses.  
Source by on Flickr – Under Creative Commons license 

Source by Simone Russo on Flickr – Under Creative Commons license 
Of course, the journey into Gaudi's life wouldn't be complete if you don't go to "La Sagrada Familia", which is one of his most iconic works in Barcelona. He said he wanted the cathedral's structure to resemble "a forest of trees" which huge towers made of limestone dominate the skyline. This was his greatest work, but sadly, he wasn't able to finish it during his lifetime. 
Source by Ian Gampon on Flickr – Under Creative Commons license 


Source by Antonio Tajuelo on Flickr – Under Creative Commons license 
Your journey will finish in the Parque Güell, on a hill in the suburb of Gracia. This public park has Gaudí's most vibrant work, including the well-known mosaic-tiled bench seat surrounded by candy-colored, gingerbread-shaped pavilions. If you want to relax and enjoy the sunset like most people in Barcelona, then you should definitely go there.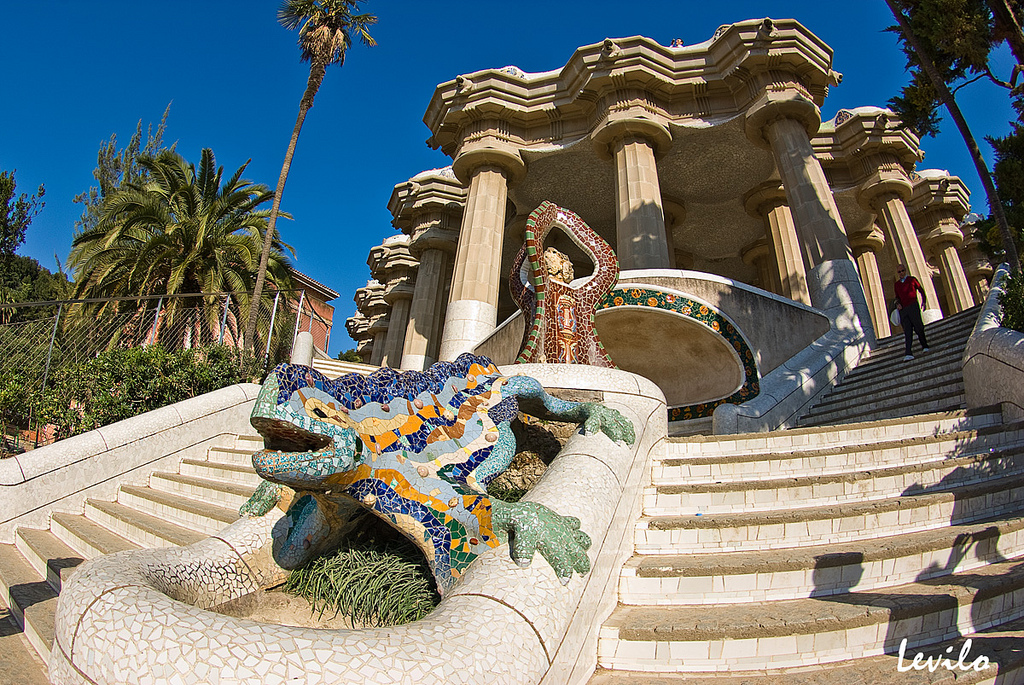 Our recommendation for you
If you want to visit several of Gaudí's buildings, it's better for you to buy a Gaudí Route ticket, which allows you to discount off the entry fees. Main attractions usually get busy so be ready to wait and make a line, but if you get there earlier, then things may be a little different.
If you loved this article or found it useful, don't forget to share it with your adventurous and travel-loving friends! If you want more posts like this, like us on Facebook, follow us on Twitter and Instagram, and subscribe to our newsletter!