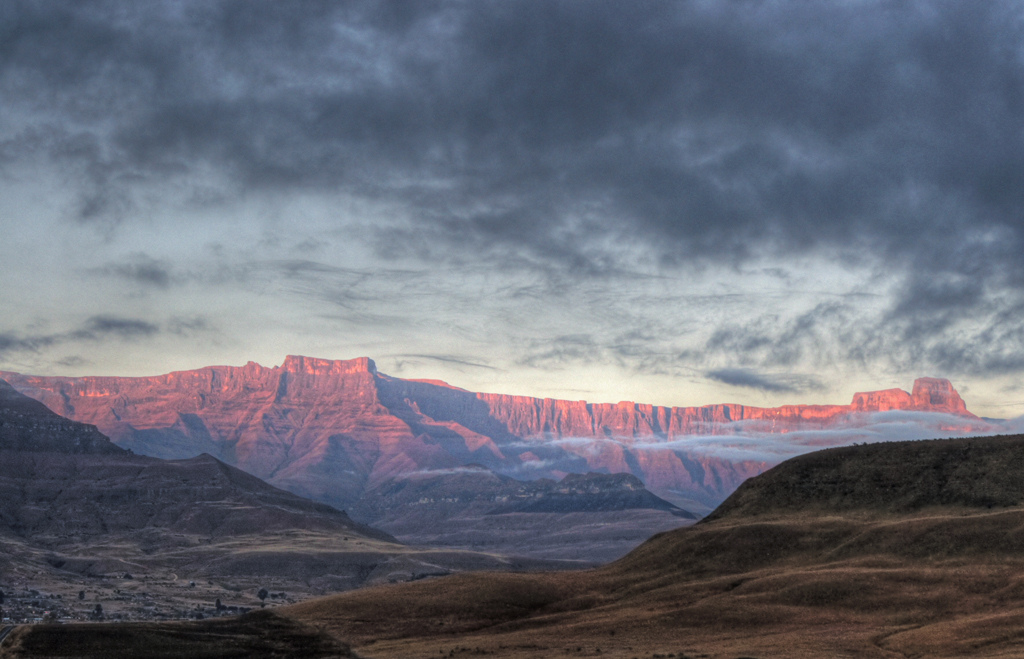 If you ever wanted to visit a place with mythological vibes, where you feel like a dragon is going to come out of the fog and fly between some scraggy peaks while you're admiring the beauty of the cliffs that made up this place, and trying to discover what's behind of the clouds that sometimes appear to change the mood of the site. Then, the place you're looking for is The Amphitheater in Drakensberg, South Africa. A curious fact is that Drakensberg means "dragon mountain" in Afrikaans and that gives you another reason to go there and discover its stunning scenery.
What can you see there?
In this park, there's a variety of terrains that are worth exploring, one of them is the Cathedral Peak that has an splendid scenery and is one of the most climbed peaks in Drakensberg as it can be climbed as a day hike, and the routes are one of the easiest.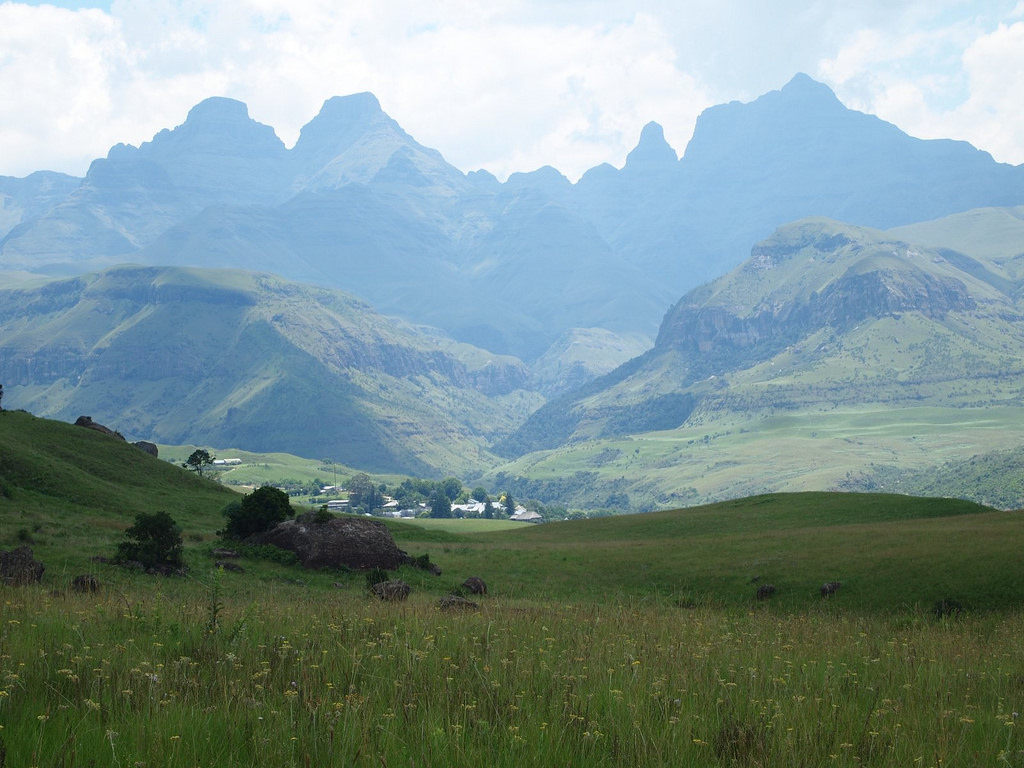 If you're experienced in climbing and you want to take the challenge, then you should definitely try to climb the Devil's Tooth which is a serious route. In the past, it used to be considered to be unclimbable, but nowadays it's considered to be one of the toughest rock challenges.
Also, there's an amazing waterfall called "Tugela Falls" which is considered to be the second tallest waterfall of the word, right after the Angel Falls in Venezuela. You have to see this natural wonder in action because the cascades go part way down instead of being just an uninterrupted drop.    
How can you get there?
You can get to the Drakensberg mountainby taking a two-hour drive from Pietermaritzburg, but if you're in Johannesburg then it will take you five hours. Along this places, you can find various lodges where you can stay, and the good part is that they're close to the park so they give you an easy access to it, but don't forget that you have to use the main roads. You may be tempted to use other routes but they're going to be rough and they will have no services.
If you loved this article or found it useful, don't forget to share it with your adventurous and travel-loving friends! If you want more posts like this, like us on Facebook, follow us on Twitter and Instagram, and subscribe to our newsletter!