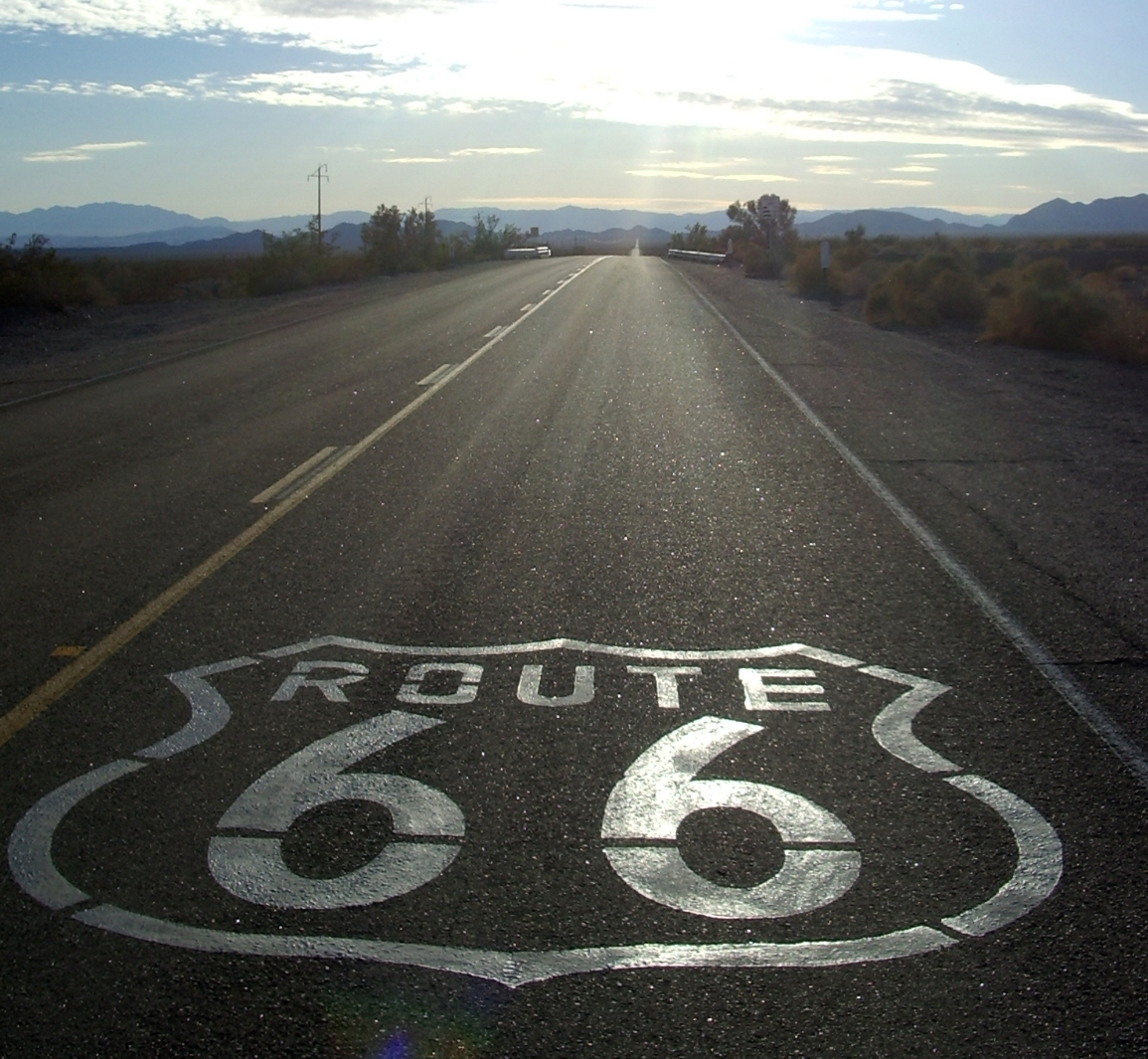 Have you ever wondered how it would be like living between the 40s and the 60s? Well, by driving through the iconic Route 66 you can get some sort of idea because, as you drive along, you will find plenty of restaurants, motels, and gas stations that look as if they were stuck in time. This road like no other has captured the essence of the American spirit and if you want to have a true taste of it, then you should definitely drive the original section that is located between Williams and Topock, Arizona.
This route is the first highway of its kind because it connected America from Chicago to Los Angeles, in other words, it went across eight states. Route 66 symbolizes the Great American Dream of the 40s and the 60s when California continued to be the right place for people who wanted to change their lives, it also became a favorite holiday drive during this period of time.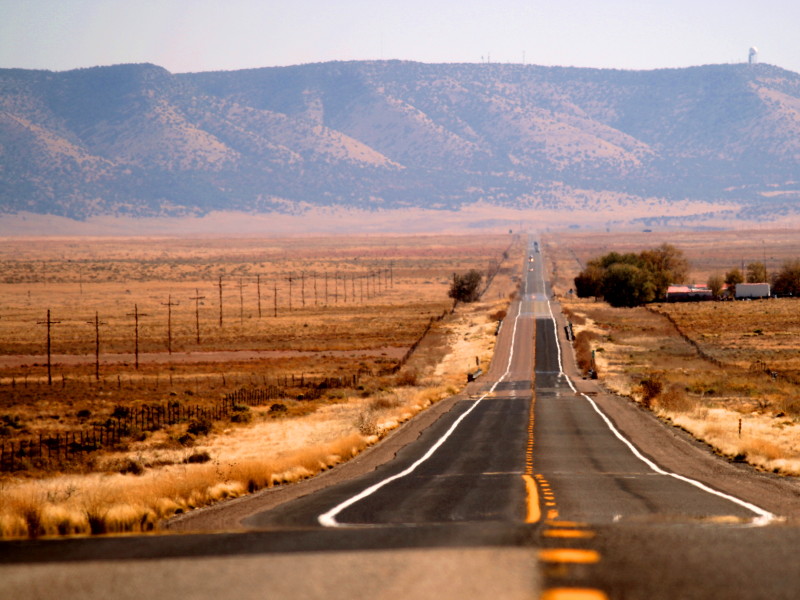 After almost being abandoned, this road experienced a revival and you can find original sections in almost every state but the one who is practically intact is in Arizona. Going to the west, at 40 km of Flagstaff, you can find the little town of Williams. This town will be your entrance to the incredible Grand Canyon, this place is just a few hours drive or train ride to the north, the streets are filled up with classic 1950 diners, gas stations, and soda shops.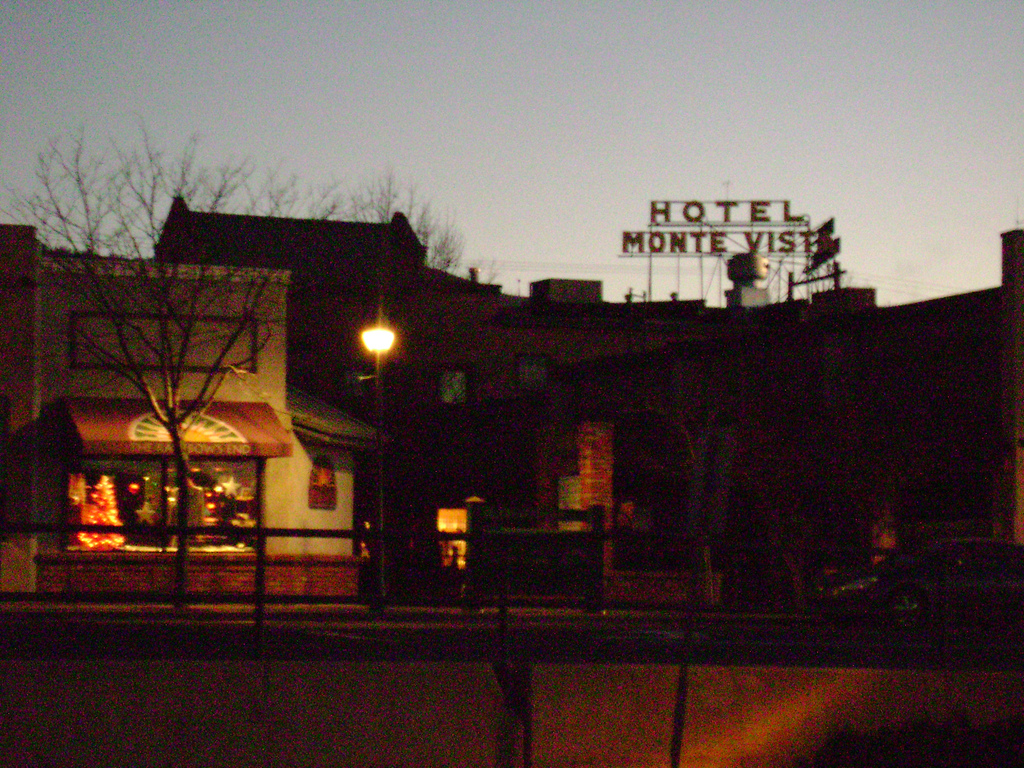 Twister Soda Fountain is a must-see because once you enter there you will feel like you traveled back in time when people didn't worry that much about their phones and they could actually enjoy a good ice cream or cup of coffee. Another unforgettable experience is when you're driving west to Ash Fork with your windows down while listening to some good old rock and roll music.
Also, it's possible that you see someone in a Harley-Davidson passing you by while the wind is blowing the rider's hair. This will give you the image of freedom, adventure, and the eternal American Dream that maybe somewhere in the road there will be a better life.
Seligman is an important town in the route, made up of a wide main street, classic diners, motels, and general stores; in backyards, you can see old Chevrolets, Cadillacs, and Ford Dodge trucks parked. Heading to the west, in the old highway, you will see the distinctive Hackberry gas station that's decorated with Route 66 memorabilia.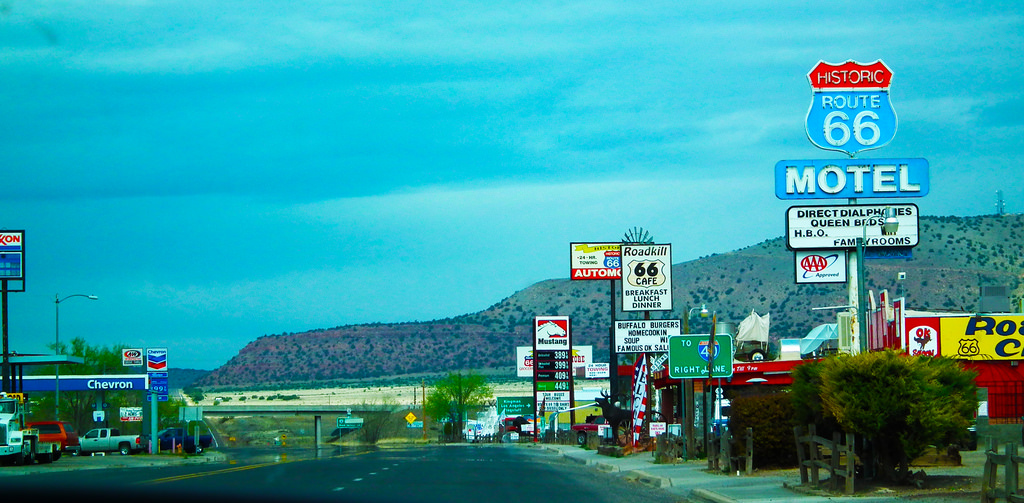 The most classic section of the route lies on the way to Kingman. Once you leave this place, the road will take you into the Black Mountains towards Oatman. Then the road may start descending from the mountain to Topock on the California border.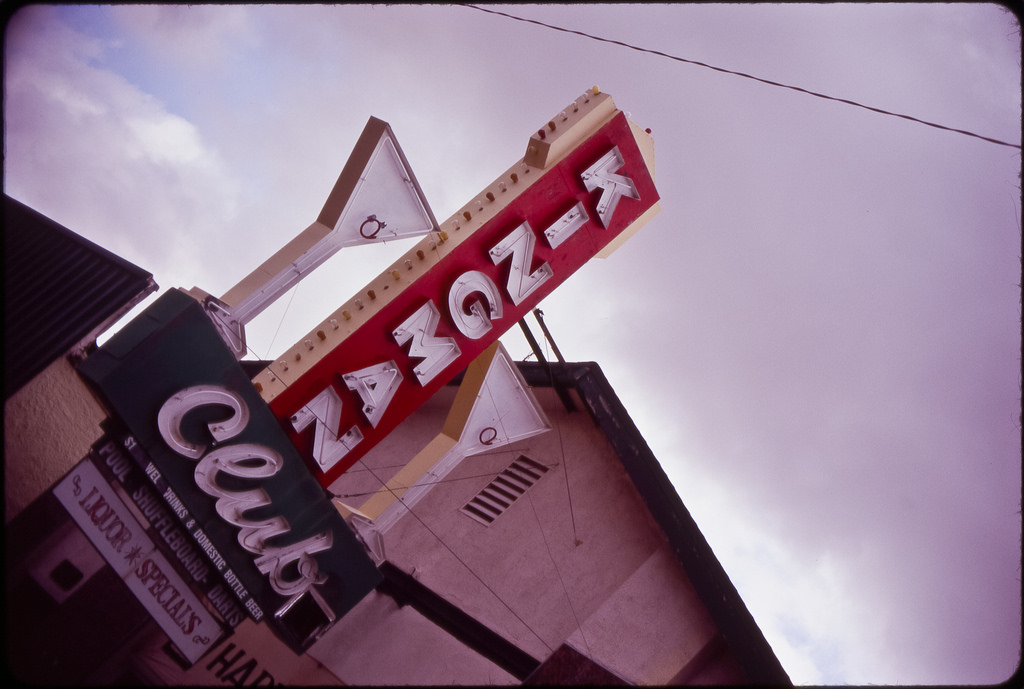 Just for you to know
If you want to drive the whole Route 66 then you have to know that it will take you at least three weeks. The Arizona section that it's described in this article can be done in a couple of days, but we recommend you to spend four days or so in the places along the road so you can enjoy them. Also, make sure that you're not running out of fuel especially on the section from Kingman to Topock, and if you have a motorbike license, several companies rent out Harley-Davidsons.
If you loved this article or found it useful, don't forget to share it with your adventurous and travel-loving friends! If you want more posts like this, like us on Facebook, follow us on Twitter and Instagram, and subscribe to our newsletter!