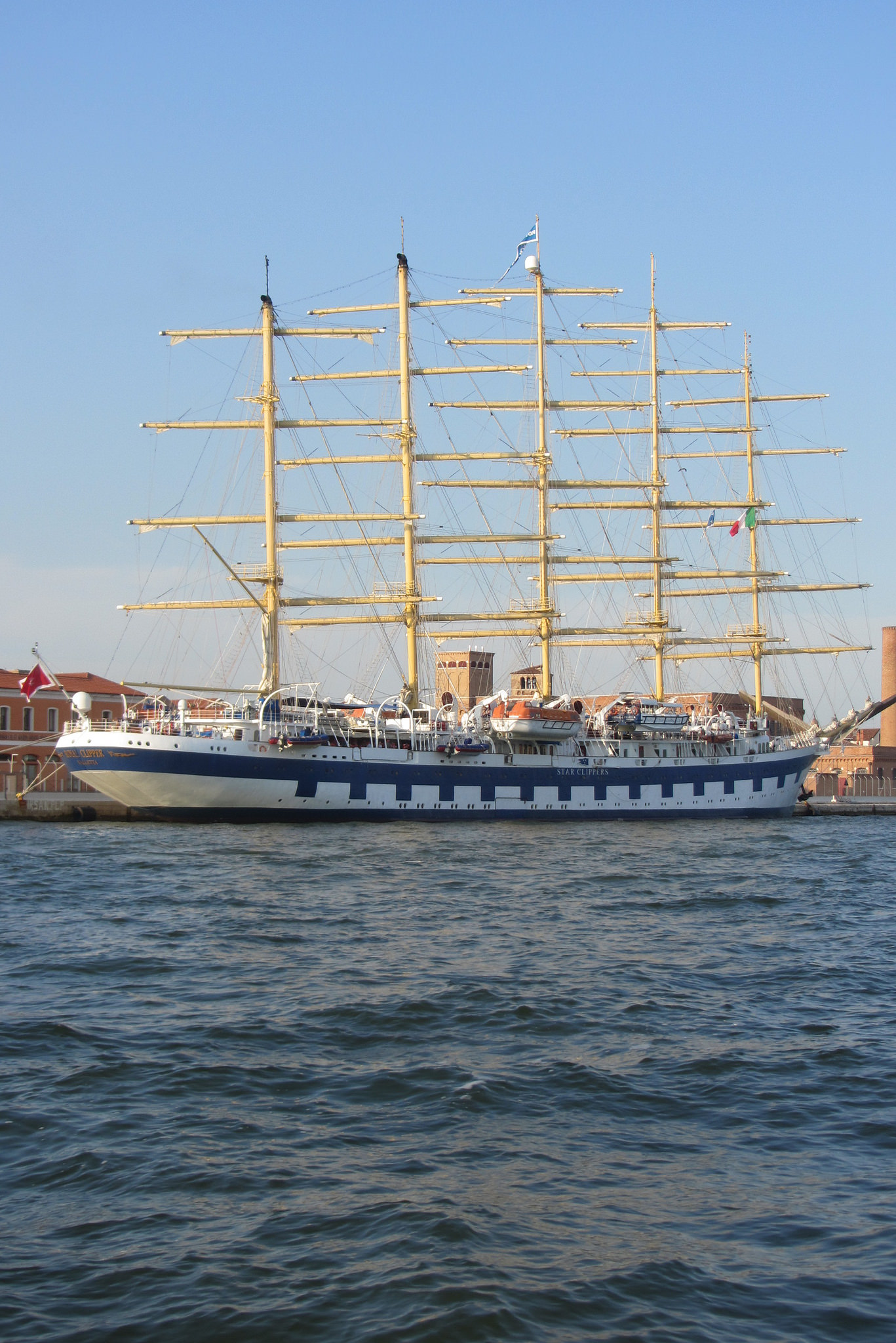 Imagine the deep blue sea surrounding you in an eleven-day journey through two of Europe's most romantic cities, Rome and Venice. The fresh air blowing your hair as you admire the amazing landscapes created by mother nature and also the astonishing structures made by men, while you're living one of a lifetime experience by being on board of the luxurious Royal Clipper. You will be left speechless the moment you first see it moored in Civitavecchia, Rome's main port. 
Source by Richard Due on Flickr – Under Creative Commons license

Source by mollyali on Flickr – Under Creative Commons license 
By the middle of the second day, you will make your first stop in the rocky island of Ponza, which is part of the Pontine group of islands. You will be taken ashore to a vast, curved harbor that is full of blue-and-white fishing boats. If you take a short walk up the hilly streets behind Ponza town, the spot offers great views of the bay where the ship is anchored. 
Source by Seba Sofariu on Flickr – Under Creative Commons license 

Source by Seba Sofariu on Flickr – Under Creative Commons license  
Once your back on board, you can delight in what seems to be a never-ending feast for all your senses as the Royal Clipper sails overnight towards Cápri, off the Bay of Naples. When you reach the bank, a cable-car ride will take you up to the main town where you can find some high-fashion shops. Also, a variety of excursions are offered from the ship; therefore, you will have the opportunity to cruise around the island and admire its stunning cliffs and small bays. In the evening, if you're lucky, you will see how the wind allows the Royal Clipper to leave under full sail, which is a spectacle that you can't miss.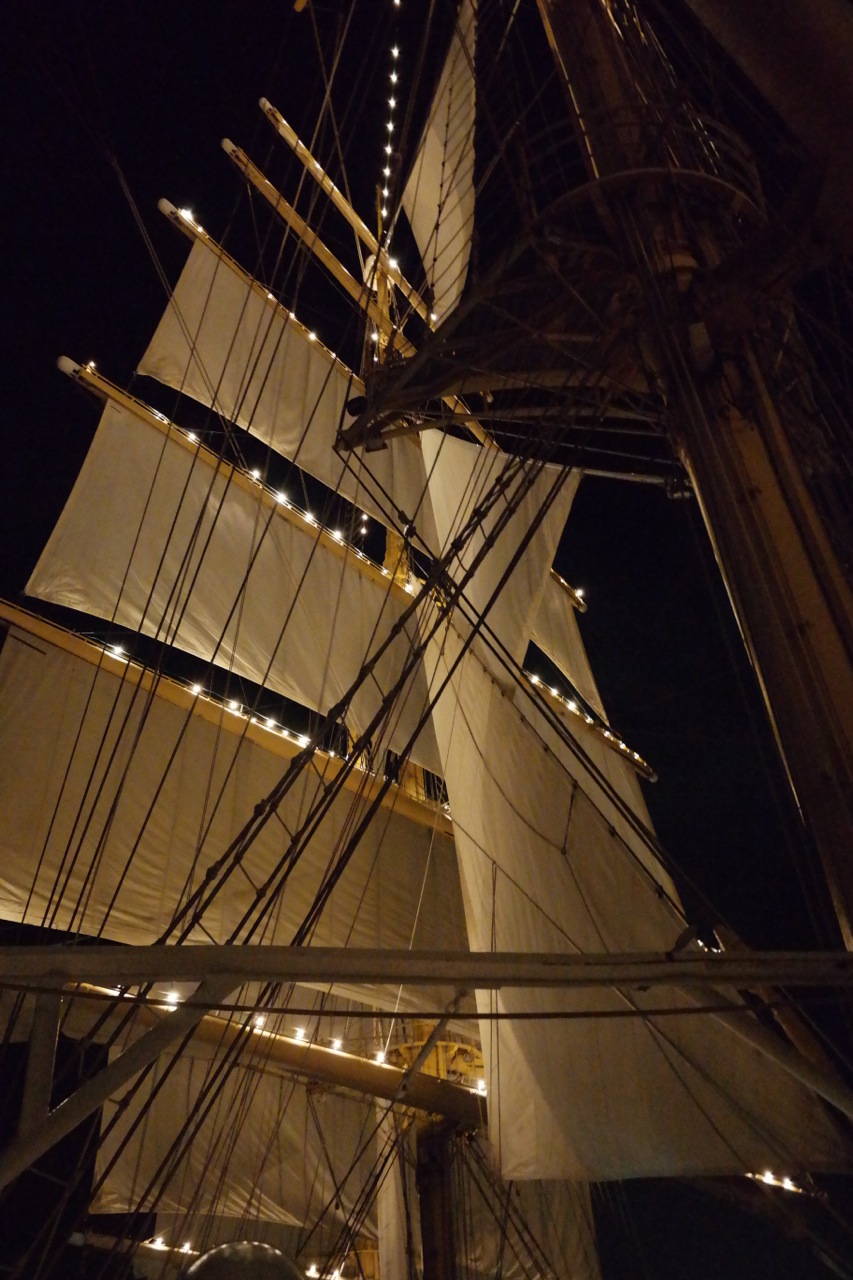 After arriving at the Aeolian island of Lipari, you will have to get ready to see some fireworks because during the evening the ship circles the volcano of Stromboli, which is an active volcano, so if you want to see every eruption of red lava into the night sky then you should definitely stand on the deck, in that way you will be able to appreciate such highlight of the voyage.
Giardini Naxos in Sicily will be your next stop, where the Royal Clipper anchors early in the morning. Here you will visit Taormina, which is the island's most famous resort, but if you're adventurous, you can take the opportunity to hike up one of the world's highest volcanoes, Mount Etna.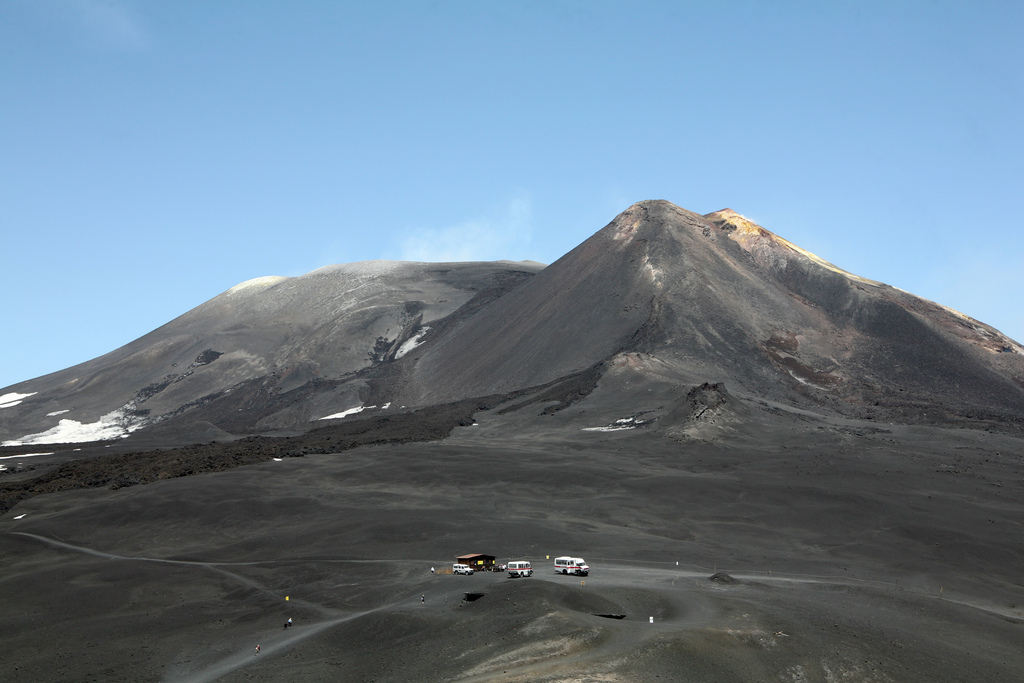 When you finish sailing around the bottom of Italy, the ship will head east towards Corfu and from there it will go north along the Croatian coastline, where the ship is going to anchor on different ports so that you can explore and get to know a little bit of another country. On what would be your final morning of this trip, the ship sails through the famous canal system of Venice. Usually, after this voyage, passengers tend to stay a few days in the city.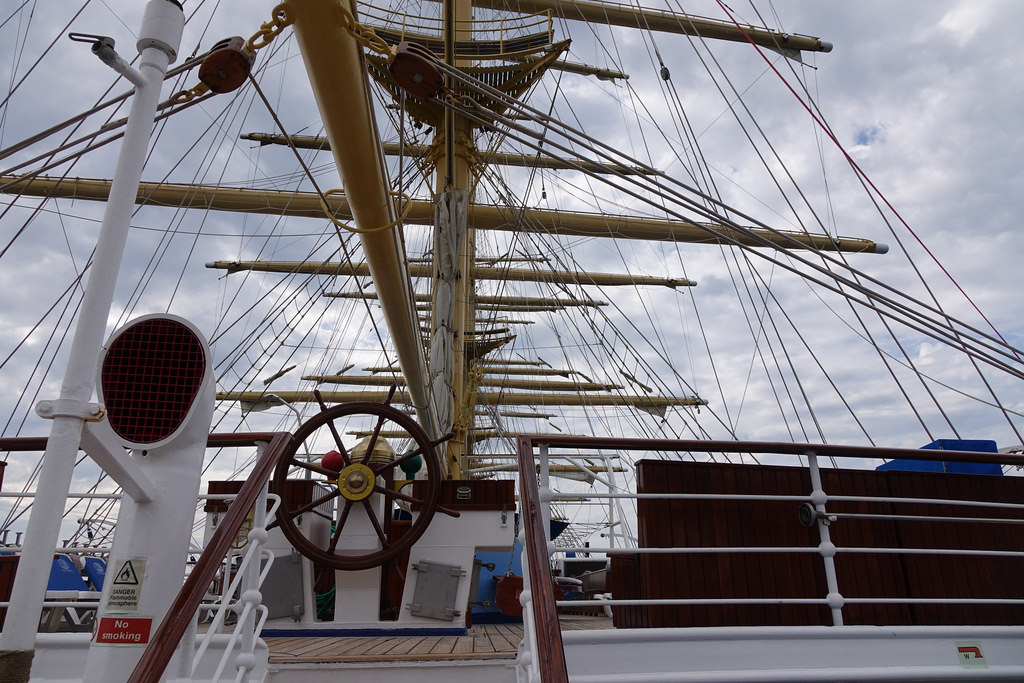 Just for you to know
This ship is part of a fleet of sailing ships named Star Clippers and it goes from Rome to Venice or vice versa. It also sails in the Caribbean, so you can live a similar experience by going to a different destination. Also, it's easy to find flights and you can get a ticket from a low-cost airline flying either to Rome or Venice, you just have to choose the one that fits better with your schedule.
If you loved this article or found it useful, don't forget to share it with your adventurous and travel-loving friends! If you want more posts like this, like us on Facebook, follow us on Twitter and Instagram, and subscribe to our newsletter!