A thousand colors, a culture like no other, wooded hills, a variety of native tribes, rolling in the countryside, passing by the Chilika lake, admiring the birds; a place as exuberant as tropical, fascinating art shows, the architecture of the temples really giving off a magical vibe to the place. Without a doubt, it is an intense and wonderful experience impossible to miss.
Although few people know or have heard of this site, it has a great tribal culture impossible to ignore. Being one of the poorest states of India, Orissa, located on the northwest coast of the country, has a characteristic and great virtue that gives it its own advantage. Being such a poor state, it has almost no tourism infrastructures, however, the combination of its natural virgin state and its culture are perfect and gives a true meaning to your trip.
If you go to Orissa, there is no way you can miss its main attraction, the Sun Temple. This is located in Konark, 64 km southeast and it has wonderful sculptured figures on its façade, figures of their own culture such as elephants and erotic dancers.
Source by Ankur P on Flickr – Under Creative Commons License 

Source by Phil Parsons on Flickr – Under Creative Commons License 
To admire the full tribal landscape, you have to drive about 10 hours south of the capital, but not in any car, because there can be no better way to travel in India than in an Ambassador car, whose body is a reminder of the colonial days.
If you are a fan of history and you love culture, here begins your favorite part. The largest tribe in the region, the Kandha, is located near Taptapani. Maintaining its tradition, women can be seen with their skirts and on the upper part covered with stripes of colors. As in their arms, many bracelets adorn their skin and huge gold rings are part of their ears and noses. The elegant women, among the ornaments on their arms, wear bracelets that are vital for the search of a partner; young men even have the habit of visiting the bedrooms of girls and forcing them to marry them with these bracelets.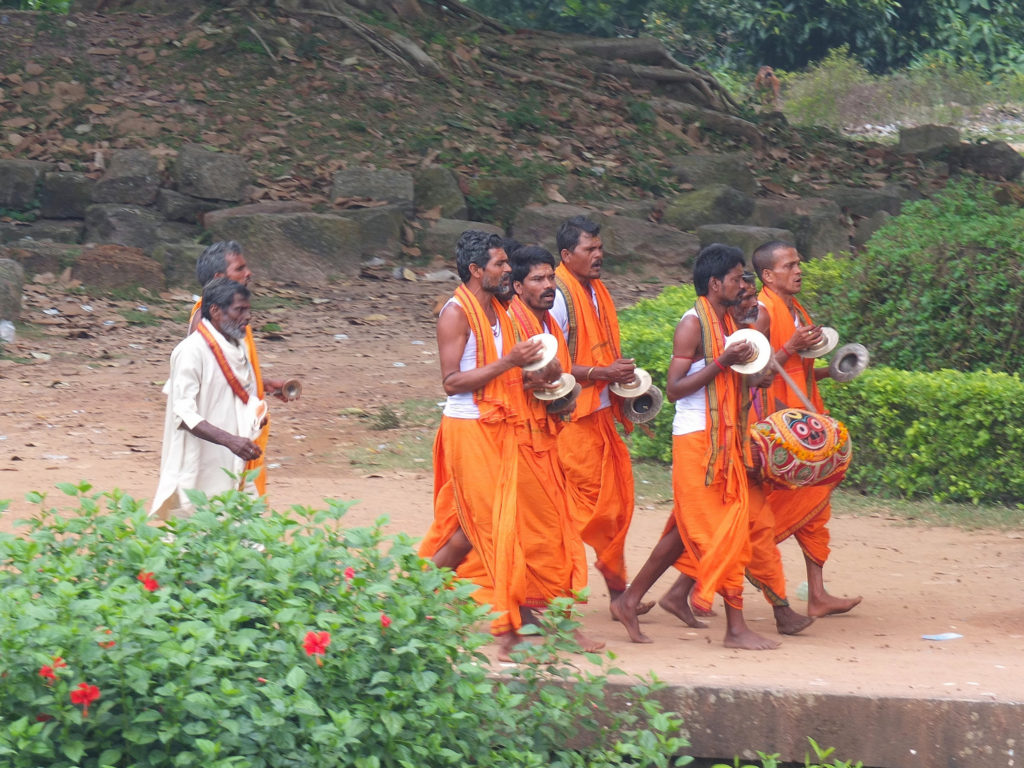 Another important point that cannot be left out is visiting the traditional market of Dongria Kandha, in Chatikana, it is a pleasure and an honor to visit it because it is one of the only markets open to tourists.
A curious fact is that, although the Dongria is a subgroup of the Kandha tribe, they speak different languages but live relatively close, and this happens with all the different tribes. These mobilize to the tribal market, that can be up to 50km away, and seeing them walking and carrying their food baskets in their head is a complete honor.
The journey continues through leafy valleys to Onukudeli, a town where the Bondo market is located, in the hills of Bondo. Here you will find the best-known people of the Orissan tribes, although perhaps the least visited for their independence. Here, men have a characteristic temperament that makes them recognized in the state, especially after having drunk the local wine, Salap.
This trip is made for people who want to see and live genuine tribal culture from the tribes themselves, completely away from the modern world, Orissa is one of the few places in the world that still maintains this essence. It is impossible to miss this adventure with such wonderful people and landscapes like no other.
If you loved this article or found it useful, don't forget to share it with your adventurous and travel-loving friends! If you want more posts like this, like us on Facebook, follow us on Twitter and Instagram, and subscribe to our newsletter!