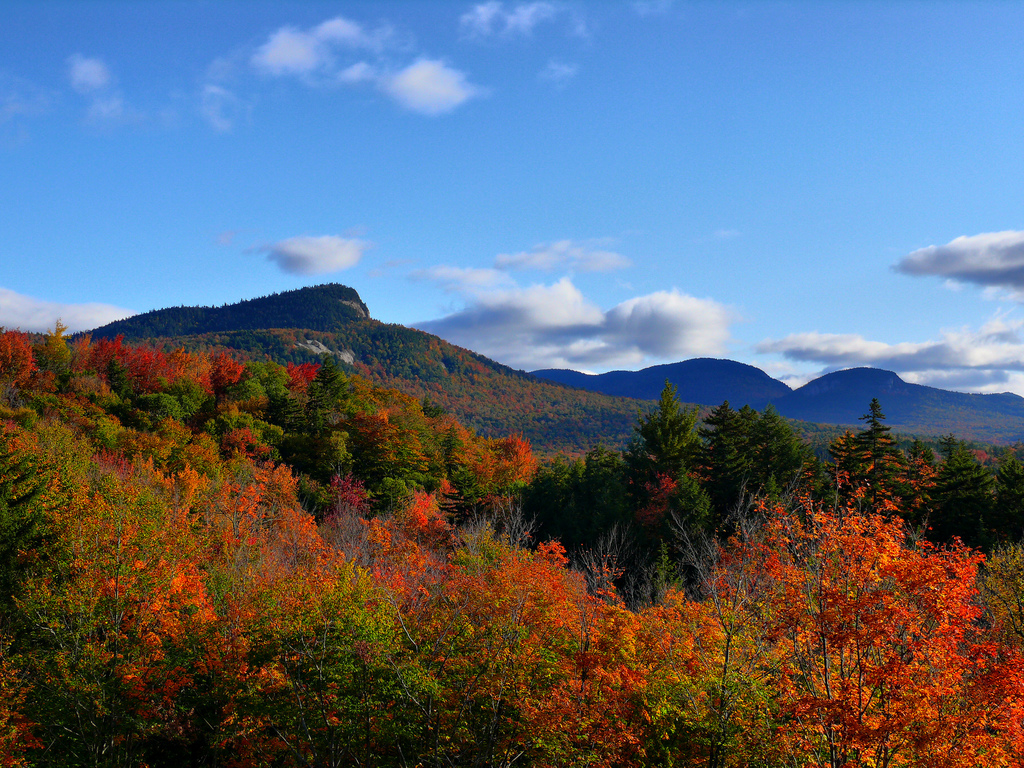 Red, orange, yellow, and brown, those are the first colors that we think about when we're talking about fall. Even though they can be seen almost everywhere around the world, there isn't a place as unique and ethereal as New England,USA. During the fall season the great combination of climate, the variety of tree species and terrain makes it the most impressive scenery of the planet. A week or so driving around this place will be an experience that you will never forget.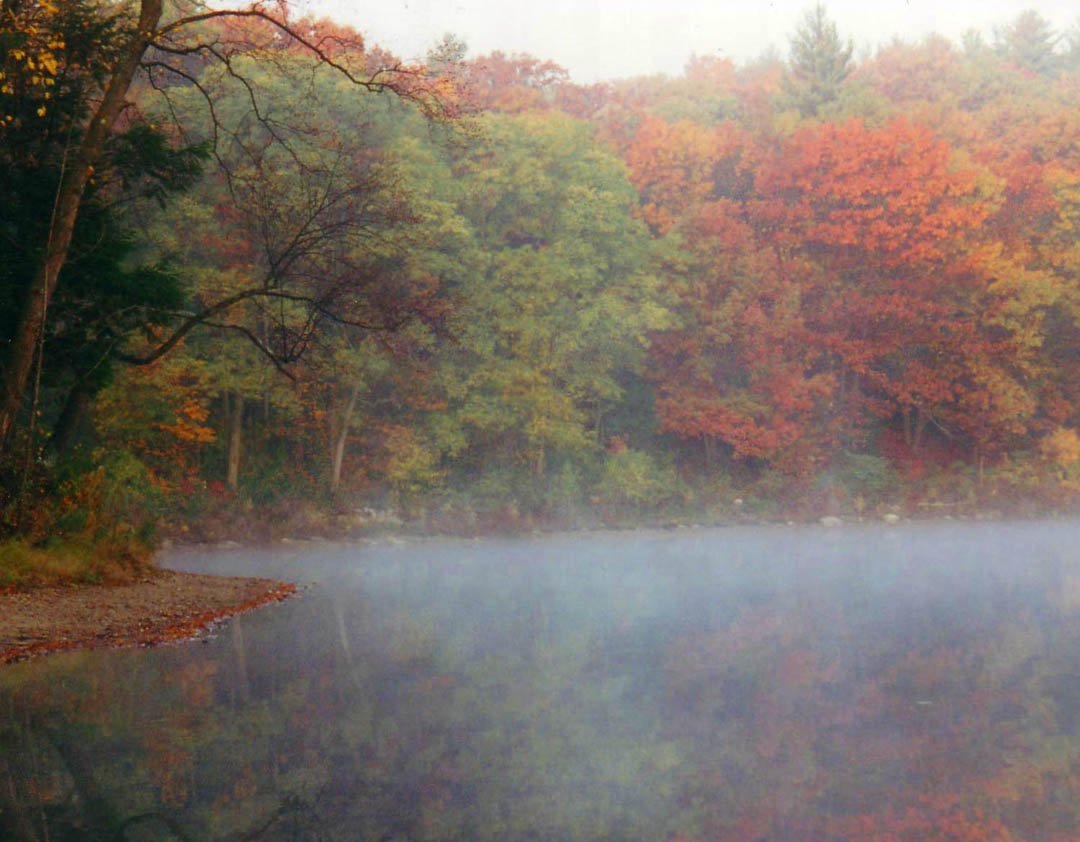 As this is a natural show, it's quite hard to tell when the best colors are going to appear, so we recommend you to plan a flexible holiday. October is generally the best month in New England and the coat of colors spreads along the whole region, but don't worry, there's no need for you to travel blind, nowadays there are web pages tracking the colors as they come out.
Changes in color may be better on some roads than in others, but also they can alter dramatically from day to day, and from valley to mountain. This type of changes happened because of altitude; therefore, trees at higher levels usually turn before the ones in the valleys, so you better take a map and start tracking the changes. This is part of the fun because you will be continuously chasing the colors and they will take you to places of New England that no ordinary tour will show you.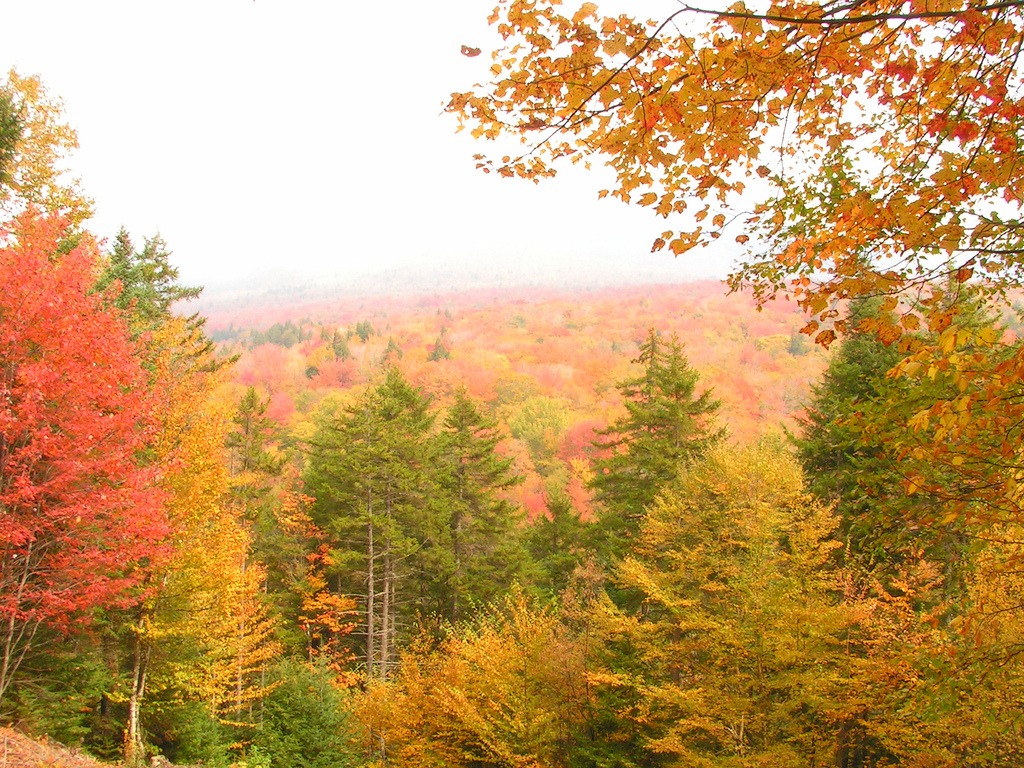 You can also take the classic circuit that goes from the city of Boston to Vermont, then you will go east to appreciate the White Mountains of northern New Hampshire. Later, you will head south to the incredible lakes region close to Laconia. The interstate highway might seem better for you to take just because of how fast and direct it is, but the old roads are way better since they offer the most captivating drives.
Highway 4 is highly recommended because in there you will have an astonishing drive through mountains and to Woodstock to Rutland. Panoramic views of the Green Mountain National Forest will make you want to stop there to admire the amazing landscapes.
From Rutland, you will be heading up from the rolling hills to the majestic Lake Champlain on the New York State border. Heading back east Highway 302 takes you from the Connecticut River to the most beautiful part of New Hampshire: the White National Mountain Forest, that was mentioned before. This is one of the best places to see the fall colors, and a good way to get here is along the Highway 112 or the Kancamagus Highway.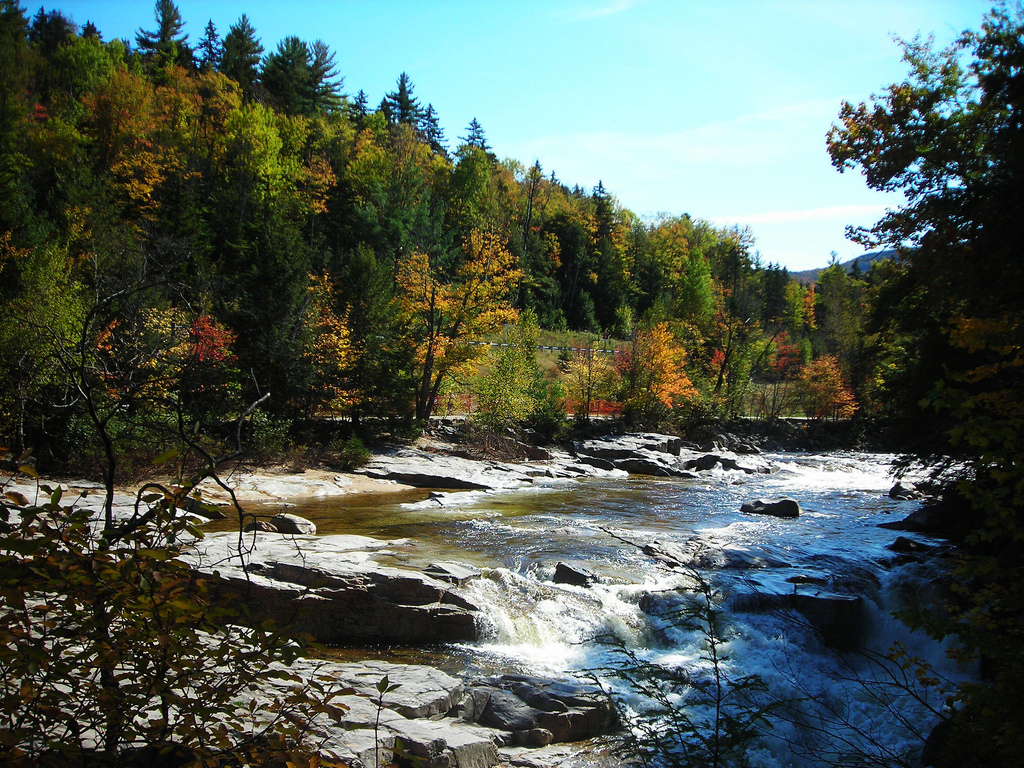 If you arrive there at the right time the view will be amazing with mountains covered in warm colors such as red, yellow, gold, bronze, and some touches of green. One must-see in the mountains is the Flume Gorge just off Highway 3, you can also take a short hiking trail there that will take you through the forest to a beautiful waterfall, to an outstanding red bridge, and then to the narrow gorge.
On the other hand, to the south of the White Mountains is kinder and it's dominated by lakes, including Lake Winnipesaukee. A short drive in Highway 25 will take you to the quiet fishing village of Center Harbor and on to Route 109, that follows a path down the east shore of Lake Winnipesaukee; in this place, the trees are mostly golden and bronze.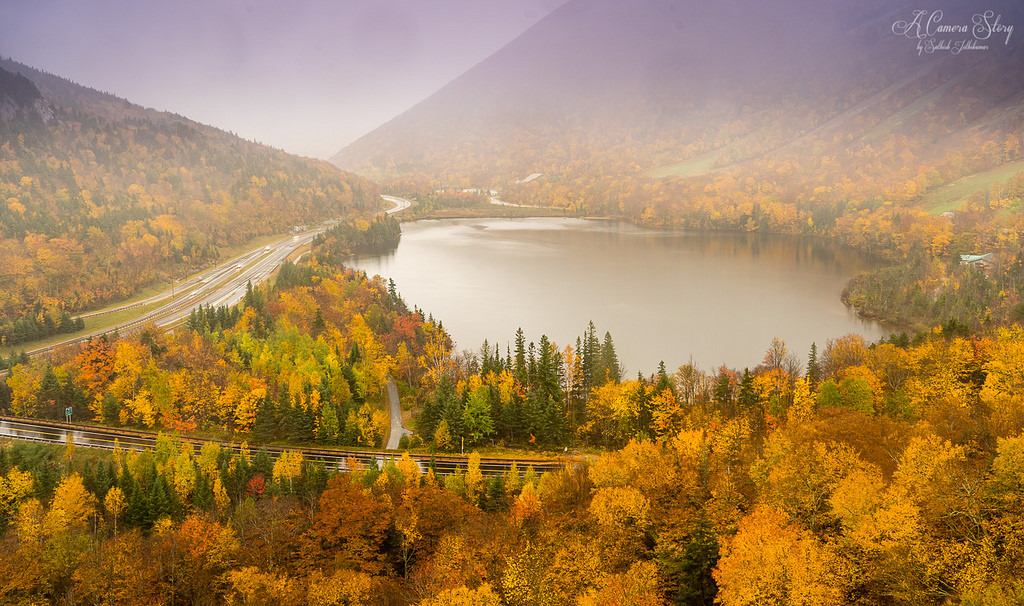 This journey will be coming to an end when you arrive in Alton Bay. From there you will make your way up to the western shore and back to Holderness, where you can watch the moon rise over the lake; it will leave you speechless and it would be a good way to finish your journey through this natural-color festival.  
Just for you to know
Contrary to what you may think, it's easy to rent a car in Boston and create your own tour, but don't forget that you also have the option to take this journey by going into a guided tour. During October, accommodation may be fully booked in small villages and towns, but you still have a chance in major towns.
If you loved this article or found it useful, don't forget to share it with your adventurous and travel-loving friends! If you want more posts like this, like us on Facebook, follow us on Twitter and Instagram, and subscribe to our newsletter!