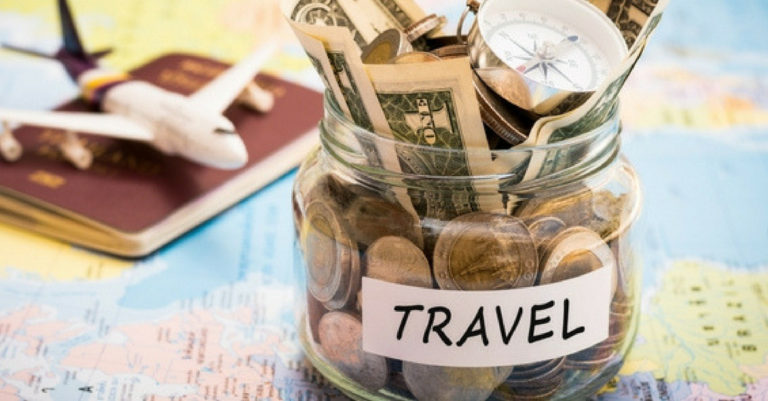 Have you ever wanted to travel the whole world and then realized you don't have the money for it? Here on The Travel Hacking Life, you'll find the best tips and hacks to budget travel safely and fun. Save your money and don't miss out on anything!
TOP 10 BUDGET TRAVEL TIPS
1. Plan ahead.
Airline tickets, hotel reservations and travel packages will surely get more expensive the more you wait. Pick your destination as soon as possible and start looking out for the best deals.
2. Pack properly.
If one of your main goals while traveling is to save money, then you'll want to make sure you are bringing everything you need with you so that you don't have to shop while you're away. This basically means: Pack early. A pair of long jeans, a warm hoodie and some T-shirts will always be a must. However, do your research and pack accordingly to your destination. Bring matching tops and bottoms and as few shoes as you can. If you need heavier clothing, just wear it on the plane. If you know you'll be staying in a hotel, just get your toiletries there unless you have a special need.
3. Travel off-peak.
Traveling during off-peak season or "shoulder season" has many advantages. Hotels and airlines are not trying to get advantage of your wallet during holidays; therefore, everything is cheaper, you'll find more rooms available, the places you visit won't be as crowded, you'll spend less time in lines and you'll get the chance to interact with more locals than tourists. Even though peak times change in every city or country, and you'll have to do a bit of research to get your perfect travel time, avoiding major holidays and spring/summer break is always a safe bet.
4. Travel 2×1.
Sharing means caring and that could apply to caring about each other's pockets! Hotels currently charge almost the same for a single and a double room, so you could take advantage of that as a couple. Besides that, you could split bills, chores and taxis to save money and time.
5. Don't forget your shots!
If you're visiting a developing country, you'll want to get vaccines for serious diseases to avoid an even more expensive trip to the hospital.
6. Postcards are cute, but we have internet now.
Libraries, hotels and even hostels offer free internet access most of the time, and, even if this is not the case, you could still visit a cybercafé and get online for 15 minutes for the price of a postcard and stamp.
7. Tell everyone!
You're going on your honeymoon, or maybe you're celebrating your anniversary on a romantic getaway, so tell everyone. Many flight attendants, waiters and managers will try to give you the best service possible, this might mean complimentary wine and many types of upgrades and other rewards.
8. Know the culture.
You don't have to be a sociologist specialized in your destination's culture, but learning the basic body language, customs, hand gestures and expressions in their native language will make people want to help you a lot more, treat you more kindly, and it could even get you some discounts.
9. Gain money on your trips.
The internet has really made our lives easier, and nowadays we can even use it to gain money while we travel. If you're able to work "on the go", consider being a freelance. If you're a bit more traditional, you can teach any skill you're good at in foreign countries! Teach English, or any other language you know, or teach little kids how to swim during the holidays. This will allow you to still earn money while traveling, which means traveling for longer.
10. Be like a local.
Sometimes, budget travel means living like a local would. However, budget travelers are not focused on the luxuries of a well deserved holiday in a foreign country, if you don't have enough money to afford a whole trip and you still decide to travel, it's probably because you want to experience the country and its culture in itself, so what a better way to do this than budget traveling?
We have gathered a list with the best tips for budget travelers. Subscribe and don't miss out on any of our articles! 
[display-posts category="budget-travel" posts_per_page="-1" include_date="true" order="ASC" orderby="title"]